BX67 Pill Case 1~6 Compartments 1~6格药盒收納箱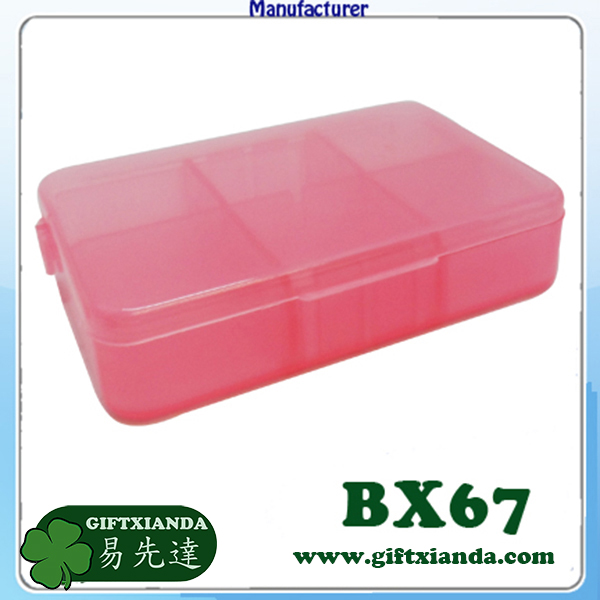 BX67 Storage Case 1~6 Compartments 1~6格药盒收納箱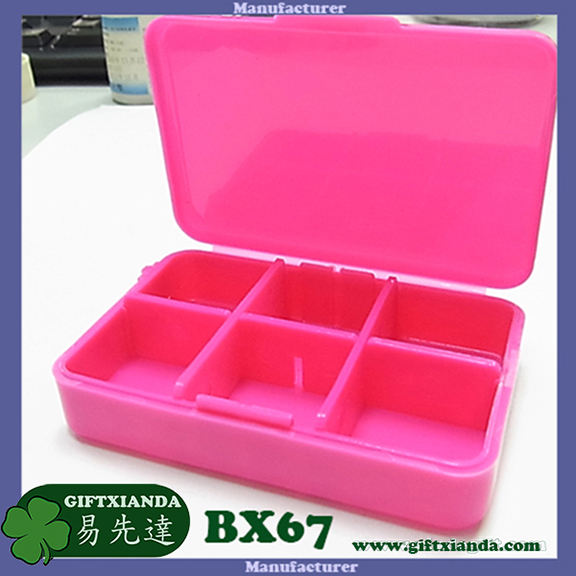 BX67 Pill Storage Case 1~6 Compartments 1~6格药盒收納箱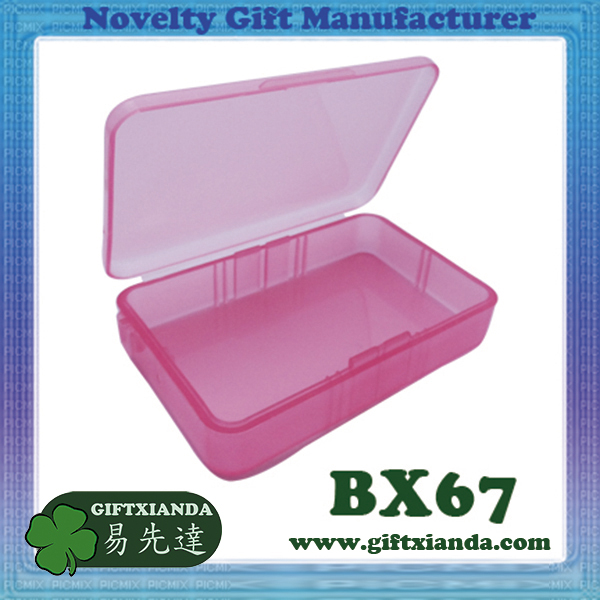 Item No.:
BX67
Description:
Pill case – 1~6 compartments, with ball chain, free configuration from 1 – 6 compartments, large message and logo printing area, perfect for retail sales in pharmacy, drug stores. Perfect for medical related promotional purpose.
Product size
20(H)x60(W)x87.5(L)mm
Printing area size
75(L)x45(W)mm
Packing
Each in a polybag,  500pcs/carton
Measurement

42 x 31.50 x 46.50cm,

Weight -Net 12.0Kgs / Gross 14.0 Kgs

Custom project
Welcome & please send specification for our study & quotation!
** All the quoted information is subject to change without further notice.
For quotation and further Pill case, pocket storage case product information and/or sample, please do not hesitate to e-mail to Jian on "cs@giftxianda.com" for details.
BX67- 全新环保PP塑胶6格药盒
多功能药盒 – 收納箱可拆卸
魔法方式的拆卸,一变二,二变四,四变六你想怎么变就怎么变,永远满足你不同需求,加上小巧便携,实为推广用送礼金牌之选!适合药品类公司作产品推广用途,亦可以在终端在零售用途!
产品用料:全新环保塑胶PP
产品尺寸:20(H)x60(W)x87.5(L)mm
单重:24.7g
丝印位尺寸:75(L)x45(W)
包装:每隻人一个OPP袋, 500pcs/外箱
外箱规格:420(L)x315(W)x465(H)mm
净毛重:12/14kg
如有需求请联系以下资料:
业务:  Ivy 林洁丹小姐
电话:0769-81000869
传真:0769-87753907
手机:  15812841288
QQ :     2994844127
旺旺: 東莞易先达有限公司
电邮: cs@giftxianda.com
Products that you want to know 你会有兴趣的产品